We are thrilled to share an overview of the amazing activities we've had during the past month at the PSI Association. Our mission to foster the professional growth of Piping Stress Engineers and promote responsible piping system design and construction has been at the forefront of our endeavors.

Let's dive into the highlights!
First, we embarked on an incredible journey to Washington, where we had the privilege of attending the ASME (The American Society of Mechanical Engineers) committee members' reunion. It was a fantastic opportunity to exchange ideas, network with industry experts, and strengthen our connections within the field. We were honored to represent the PSI Association and contribute to the ongoing progress of the piping engineering community.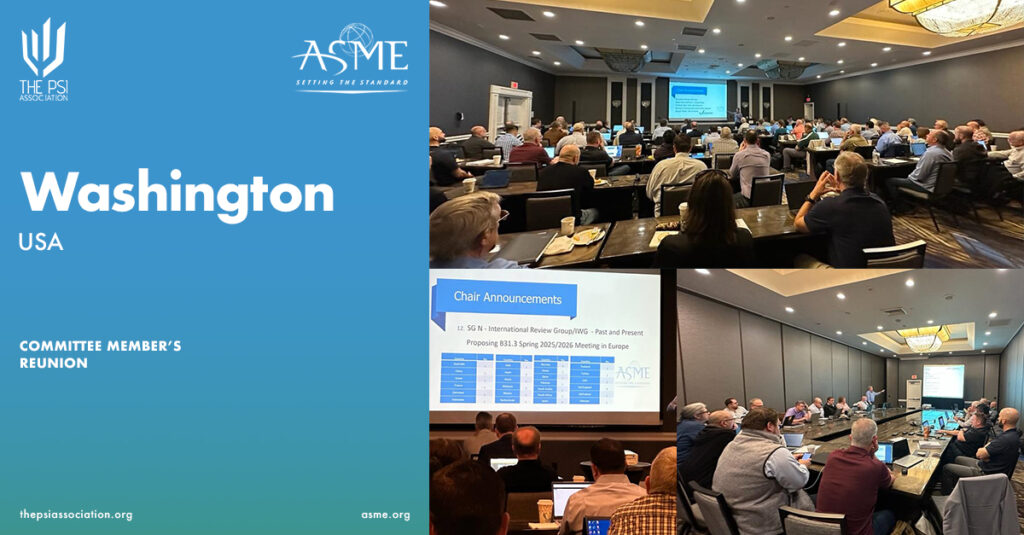 Next up, we joined forces with LISEGA, Inc. USA to host a memorable dinner event in Houston, TX. This gathering allowed us to bring together professionals from various backgrounds and engage in lively discussions about the latest advancements in our industry. Sharing experiences and expertise in such a vibrant atmosphere truly exemplifies the spirit of collaboration that drives our association.
Our quest for knowledge took us to Milan, Italy, where Stressman Engineeringgraciously hosted a captivating lunch and learn session. It was a valuable opportunity for our members to expand their understanding of piping stress engineering through insightful presentations and interactive sessions.
Last but not least, we had the privilege of attending Industriuka, Norway's premier gathering for the green industry. The event provided a platform to explore sustainable solutions and emerging trends in our field. As advocates for responsible design, we were thrilled to be part of this inspiring event and contribute to the advancement of environmentally friendly practices.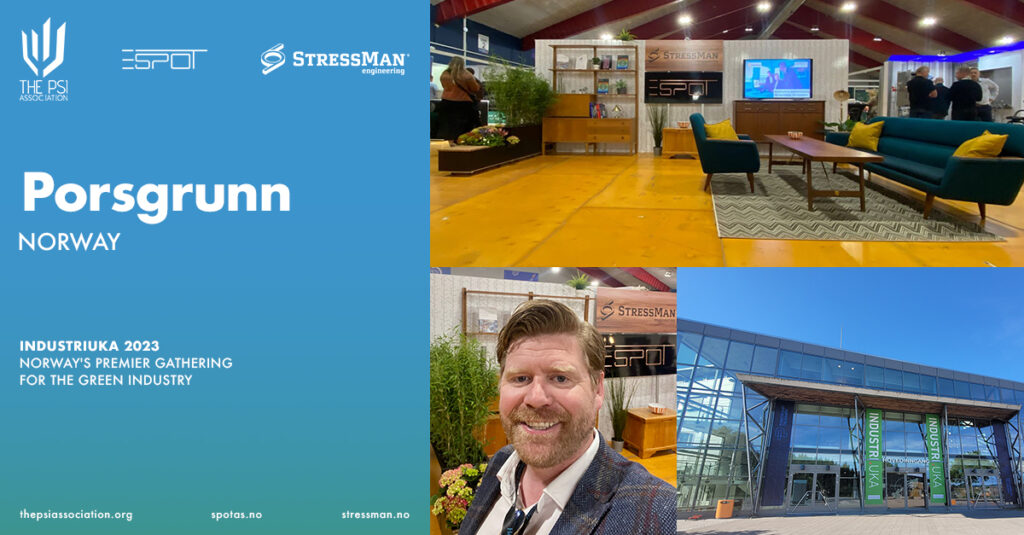 We want to express our heartfelt gratitude to all our members, attendees, and sponsors. Your unwavering support and active participation make the PSI Association thrive.
We would also like to extend a warm invitation to anyone who shares our passion and values. Joining the PSI Association is completely free, and together, through knowledge, experience, and collaboration, we can forge a stronger future.
Join: https://www.thepsiassociation.org/
Remember, we're here to empower each other, learn from one another, and make a difference. Let's continue building a community that embraces professional growth and upholds the highest standards in piping-stress engineering.
Stay connected, stay inspired, and stay tuned for more exciting events and opportunities coming your way.
For the privilege of sharing and for the legacy of Piping Stress Engineering!